M.A.P.S. for Kids – FREE VBS Curriculum
Looking for a mission-minded summer outreach idea . . . for your family, teenagers, home group, or children's church? How about planning a backyard or neighborhood Vacation Bible School to share the Gospel and God's heart for the world?

As a special gift from Harvest Ministry, we would like to provide you with this FREE Vacation Bible School Curriculum: Missions Adventure Preparation School!




This Bible-based kid-tested curriculum includes complete day-by-day instruction outlines. Throughout the week-long adventure, your kids will "travel" around the world (to Africa, Asia, Europe, India, and Latin America) on their own "M.A.P.S. for KIDS International Airlines" — through "Customs" with their own personal "Missionary Passports" (the program even has printable passport and visas!).

Best of all, your kids will learn to draw closer to God, to obey His awesome Word, and to follow Jesus all throughout their lives . . . to do whatever God says to do, to give whatever God says to give, and to go wherever God says to GO!
M.A.P.S. for KIDS!!!

A 5-Day Mission-Minded V.B.S. Curriculum

Each day includes . . .


A different international theme
A Bible memory verse and a mission-minded focus
An easy object lesson
A missionary monologue skit
An easy craft idea
An international mission-minded snack idea
A fun outdoor missionary adventure
Day-by-day instructions for six ministry training workshops to equip children in mission skills (such as puppetry, drama, music, or the EvangeCube).
A concluding M.A.P.S. for KIDS Program
Plus much more!
Be blessed! Have fun! (And if possible, let us know how it went!!!)




If you use this M.A.P.S. for KIDS curriculum, or any part of it, we would sure enjoy hearing how your program went. Let us know how you used the curriculum, where you live, and how many children were involved. Feel free to add positive feedback from anyone who was involved . . .  or any helpful ideas. Our heart is to encourage and challenge children's ministers, teachers, and parents to equip the next generation for world missions.

It's easy to do, very effective, and best of all, it's FREE!!!
Come take a look!
Here are a few highlight photos: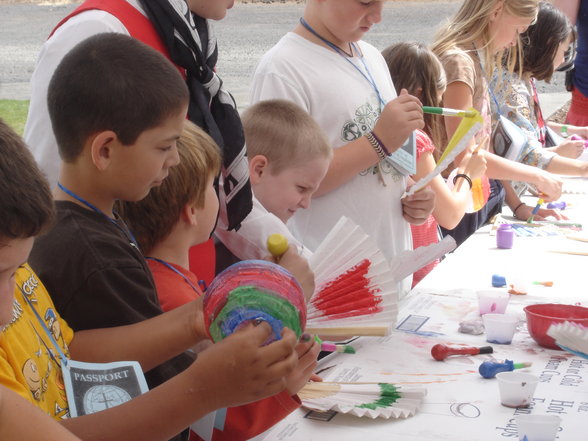 Making international crafts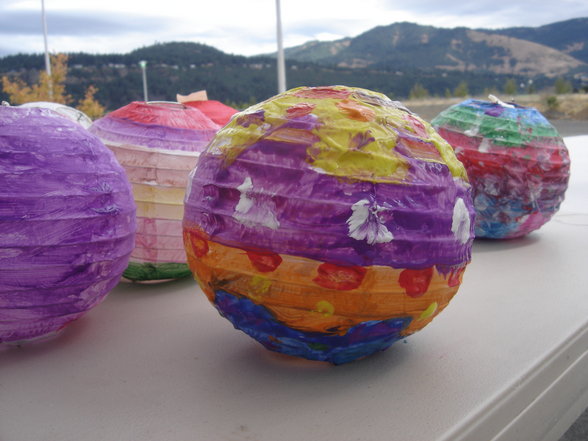 For ASIA-DAY: Painted Oriental Lanterns and Fans

Learning to use chopsticks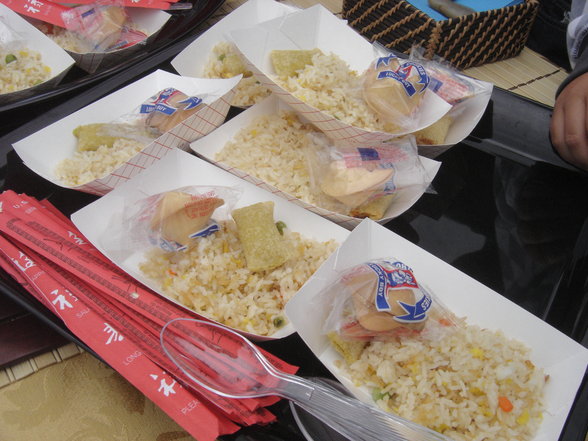 The International Food Cafe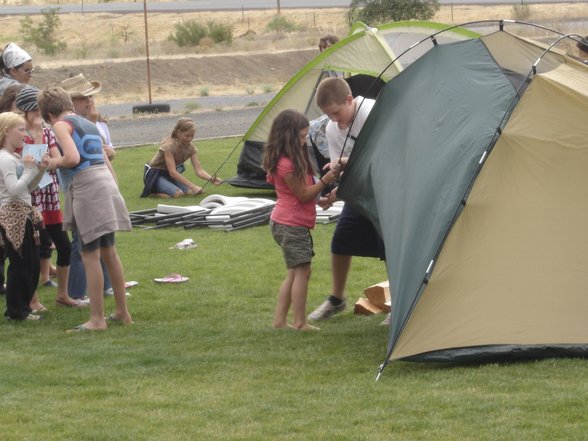 Outdoor Adventures: Setting up a "MISSIONS CAMP"

(Completed "CAMP" – (Notice the Bibles on the chairs!!!)