Exciting Goal: 500 BEDS @ GUMA!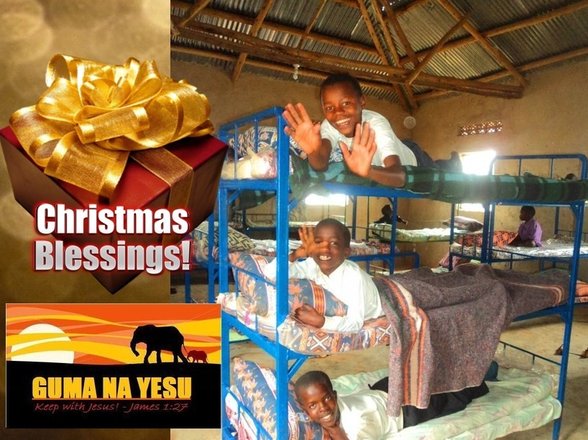 By God's grace, we're making significant progress at Guma Na Yesu "Keep With Jesus" Children's Center in Uganda, East Africa. Right now, we are in the process of purchasing and installing 200 beds, and working toward a GOAL of 500+ beds. These metal triple bunk beds make the best use of our floor space and they get the mattresses off the floor.

Over the past six months, we've been working on bringing major improvements, step-by-step, including . . .

Mattresses and Blankets
Water Tank and Electricity
Pillows and More Pillows


Our curent goal is for 500 to 530 beds . . . and we're about 40% of the way. What a blessing. We're so excited to see this progress and necessary improvement.

Please be praying with us.

Bed frames arrive . . .

What a Christmas Blessing!

Right now, Harvest Ministry is helping to care for over 1000 children. This includes FULL support for 700 children (daily food, Christian education, spiritual care and daily prayer and worship, clothing, safe lodging, mattresses, pillows — and now, we're working on BEDS). The 1000 orphan children includes 530 kids at the main GUMA center + 170 older teenagers at our new Kingdom Vocational Secondary School. Plus, an additional 300 orphan children being cared for (and observed/checked-up-on) in Christian families and through village churches, through our 7 Family Zone Centers in East Africa.

Thank you for loving orphans with us!

Christmas Blessings from Harvest Ministry!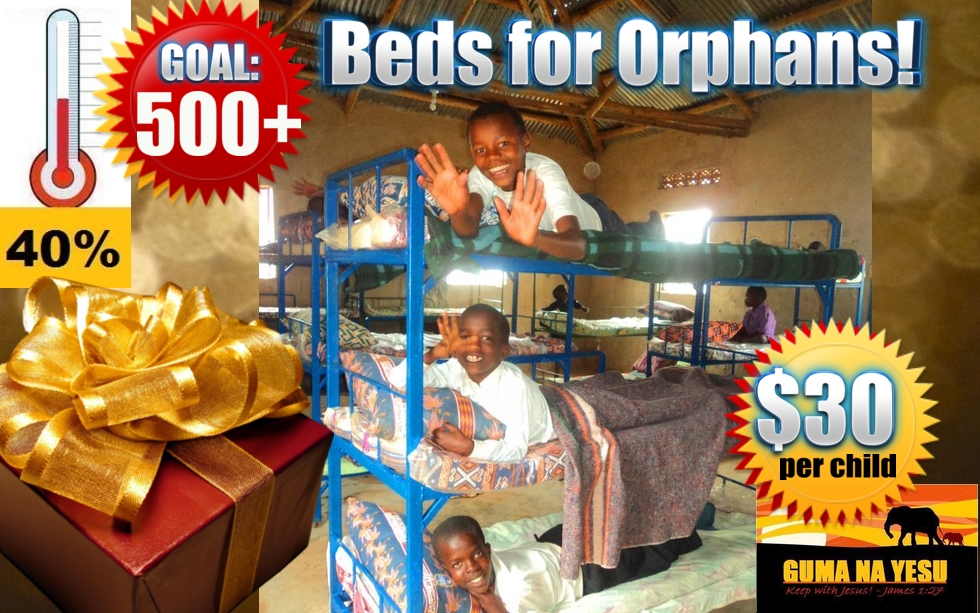 If you want, you can give for ORPHAN BEDS online:
Just click on the ADD TO CART button… (Note: Please write in your "shipping" address, so we can send you a ministry receipt for your giving). GOD BLESS YOU!




Or, if you would prefer, you can send mission gifts to Harvest Ministry (in the mail) written out to "HARVEST MINISTRY" with either "GENERAL MINISTRY NEEDS" or "BEDS for ORPHANS" designated on the memo line:

HARVEST MINISTRY
Jon & Ann Dunagan
P.O. Box 727
Hood River, OR 97031

God bless you!

More about how Harvest Ministry is Loving Orphans
More about Guma Na Yesu "Keep with Jesus" Children's Center
More about our new Secondary (High) School for Orphans
More about how YOU can help SPONSOR orphan children