Exciting things are happening right now with Daring Daughters, an exciting outreach of Harvest Ministry, calling women of all ages to local and global missions.

We have a new Daring Daughters website, a growing blog, online resources (including a FREE e-course to motivate mom and daughters), new CONNECT GROUPS, and special Daring Daughter events and conferences across the country.

Come take a look over at Daring Daughters < < <
. . . and please keep us in prayer.
We excited to introduce a new book for Christian women about living with a heart of simplicity in homemaking . . . with an eternal perspective.


Along with 12 other wonderful ladies, Ann had the honor of helping to write this new eBook, (she wrote the MISSIONS chapter). It's an encouraging resource and a great read!

from the heart of over a dozen Christian women . . .




Introducing . . .

The Heart of Simplicity:
Foundations for Christian Homemaking

Today's typical lifestyle is marked by busyness, consumerism, and stress. We, as women, often complain that there's not enough time to "do it all."

But our problem is not a lack of time. It's a lack of eternal perspective.

How we invest our time on earth will impact eternity in a million ways. Join over a dozen Christian women as we learn how to simplify our lives from the inside out and build homemaking foundations focused on Christ.

When we are faithful to focus on what is truly essential in our homemaking, we can build an eternal legacy . . . one simple day at a time.

Topics of this new book include:

Foundations in Christ
Marriage
Motherhood
Missions
Home Education
Family Economy
Family Health
Time Management
Housecleaning
Organization
Hospitality
Giving
Leaving an Eternal Legacy

Available NOW . . . in an quickly accessible eBook format:

Learn more at The Heart of Simplicity

DARING DAUGHTERS is a vision to inspire teenage girls for missions & God's purposes. Our heart is for teens & 'tweens, ages 10 to 20 (plus moms & mentors!!!).

Welcome to our Daring Daughters blog!




Come join us! — To learn more, just click on each link below . . .

DARING DAUGHTERS — like us on facebook
DARING DAUGHTERS — follow us on twitter
DARING DAUGHTERS — listen on blogtalk radio
DARING DAUGHTERS — comment on our BLOG

---

Inspiring young women . . . for world missions

DARING DAUGHTERS is co-directed by Ann and Christi Dunagan, mother and daughter.
It's a vision to inspire girls for world missions, based on this verse from the Bible:


"And how shall they preach, except they be sent?
As it is written, How beautiful are the feet of them
that preach the gospel of peace,
and bring glad tidings of good things!"
–Romans 10:15

the real lasting beauty . . .

There's more to being beautiful than outward appearance, and there's more to being godly than simply looking good in church. It's more than just saying "NO" to impurity and sin; God also wants us to get His heart for the world, and for us to say "YES" to His purposes, which might not always be easy . . . or admired.

Remarkable women have gone before us, godly and daring daughters like Amy Carmichael, Florence Nightingale, Lottie Moon, and Elisabeth Elliot.

These women made a difference. They embarked on adventures that took them around the world. They rescued orphans, they loved the lost, and they made tremendous sacrifices. Some married dangerous men, and stood by their side, even when things were tough. They dared to go — wherever God would lead. They dared to pray — and they let God's compassion move their hearts. And they dared to love the world — with a passion that was self-sacrificing, and eternally beautiful.

motivating girls to get God's heart . . .

Through this new vision of DARING DAUGHTERS, we have some exciting things ahead for the next few months (specifically before Christi gets married in June — to Trae Childs, an awesome 3rd generation missionary from Niger, West Africa!!!) to inspire teen girls to get God's heart for the hurting people of this world — both nearby, or in faraway nations. We want to stir young women to care for those who are hurting, and to deepen their love for God. Our desire is to motivate girls to be willing to trust God, and to follow Him, no matter what.

God may or may not call you to live in a foreign country, but He has called to obey God's Great Commission. As women of God, we're called to love God, to love others, and to work with God to expand His kingdom.

We invite you to join us in the adventure.

Girls, let's DARE to obey God.

In His Love,
Ann & Christi

Mission Reports & Articles about DARING DAUGHTERS
One DARING DAUGHTER: Amy Carmichael


Upcoming Events

Online radio —
Daring Daughters on blogtalk radio . . .
Introducing Daring Daughters
Daring Daughters Chat @ Romance
Daring Daughters Chat @ Darkness
Daring Daughters Chat @ Sin
Daring Daughters Chat @ Amy Carmichael
Daring Daughters Chat @ Leaving a Legacy

Brand-new book for teen girls —
Daring Daughters & Dirty Feet, by Ann & Christi Dunagan
Lord willing, scheduled for 2012

Simple devotionals for Daring Daughters —
by Ann & Christi Dunagan
Coming soon!!!

Homeschool event in South Carolina —
Daring Daughters & Mission-Minded Families will be featured
@ Teach Them Diligently Homeschool Convention
Spartanburg, South Carolina – March 17-19, 2012

Retreat in Oregon —
Daring Daughters – Mother-Daughter Retreat
@ Christian Renewal Center
Silverton, Oregon – March 23-25
I've always had this "thing" for baby feet. I pull off darling shoes, and little newborn socks, and just want to kiss each of those tiny toes! I always ponder where a baby's precious feet will go, and about God's destiny and purpose for each new life.

But speaking as a mother, what happens when our kids grow up, and God perhaps would call our sons, or our DAUGHTERS, to dangerous places?

Daring Daughters . . . and Dirty Feet

Our oldest daughter, Christi, recently climbed a mountain barefoot. She didn't want to wear out her TOMS, which incidentally are shoes produced by a company that helps kids in impoverished countries . . . . who don't have shoes. These dirty feet actually give a pretty clear glimpse of our daughter. Christi's always dreamed of daring things for God.

She's grown up on a steady diet of missionary biographies — Amy Carmichael, Gladys Aylward, Florence Nightingale, Lottie Moon, and Elisabeth Elliot; but she's done more than merely read about godly self-sacrificing women. Christi's been living-out her own mission adventure story, as she's also continually dreaming about the future.


The Bible says, "And how shall they preach, except they be sent?

as it is written, How beautiful are the feet of them that preach the gospel of peace,

and bring glad tidings of good things!" – Romans 10:15

For more about the vision for Daring Daughters — including the new facebook page, twitter page, upcoming events, and blogtalk radio show, please click here . . .
Raising daughters . . . to fulfill God's destiny

I want to be a mom who encourages each of our children to completely fulfill God's destiny — not by our own efforts, but by God's GRACE!!! Jon and I know that each of our sons, and our DAUGHTERS, have been entrusted by God into our family to be raised FOR HIM and His mission-minded and eternal purposes. We want each of our kids, including each son and each DAUGHTER, to fully obey God's call and purpose for his or her life.

Sometimes, as a caring and loving mom (who remembers kissing our babies' feet and tucking away their precious hand-knitted booties for the next generation), that can be challenging and stretching.

But oh, what a JOY!!!!

Our daughter, Christi

Here are a few pictures of our daughter on a mission outreach in East Africa. Christi was instrumental in helping to establish Harvest Ministry's orphanage outreaches in Uganda, currently caring for hundreds of children orphaned primarily because of AIDS.

During her last year at home, Christi worked tirelessly in our ministry office, coordinating child sponsors and sharing needs. She's traveled the globe to share the Gospel and to help others; but her passion for people who need Jesus is just as fervent here in the United States! She loves to mentor young women, to pray for those who are hurting, to speak out for world missions, and to have fun with community outreach projects (just last weekend, on Oct. 31st, she worked alongside an "army" of college students in an exciting city-wide canned-food drive!).

As mothers in God's kingdom, we need to not only raise our own daughters to love the Lord, but realize that there are multitudes of God's precious daughters throughout the world, who desperately need all the motherly-and-sisterly-love we can give, along with our sacrificial support and prayer.
Fulfilling a dream . . . for God's girls in Cambodia

As for Christi, she's now in her final year at ORU. This semester, she's writing her senior paper, focusing on the horrible issues surrounding child prostitution and international human trafficking and the necessary process of healing after sexual abuse. She's also preparing to be an ATL (Assistant Team Leader) for an upcoming two-month ORU summer mission to Cambodia, in Asia.

It's amazing how God puts all the details together. Some people say that homeschool families isolate their children and keep them sheltered from the world. For us, we have protected our kids and teens from allowing compromising friends and lifestyles of sinful distractions, as we've covered them in the power and blood of Jesus Christ, so they can IMPACT a dark world with the bright light of our wonderful Lord.

Interceding for God's girls . . .  in Iran

As a side-note, I (Ann) have had a tremendous burden this week for persecuted women, especially in Iran, who are being abused and tortured for their unfailing love for Jesus Christ. Just today, I received a specific prayer request from Voice of the Martyrs to uphold two beautiful Christian girls in Iran, Maryam and Marzieh, who are suffering persecution right NOW for their faith.

Please pray for our daughter Christi, for Mayam and Marzieh, and for God to give all of us more of His passion for ALL of His daughters throughout the world.

I love Proverbs 31. Sometimes we neglect to read all the verses about God's virtuous women. As moms, we don't need to be afraid about what is to come, for our household is "clothed in scarlet" (protected by the blood of Jesus). We need to reach out our "hand to the needy" and train our daughters to be women who "fear the Lord."

Here are my favorite verses from Proverbs 31:

"Open your mouth for the speechless,

for the cause of all who are appointed to die.

Open your mouth and judge righteously,

and plead for the cause of the poor and the needy."

Proverbs 31:8-9

May we raise daring daughters, perhaps with dirty feet, who will fully obey and follow God's plan and purposes, in complete obedience and submission to Him, with fervent love.

God is so good.

May His goodness flow through us, and through our sons and our DAUGHTERS.
11/18/2009 – PRAISE REPORT: Just received news today via twitter (on @persecutionblog and The Voice of the Martyrs) that the two women in Iran, Maryam & Marziah, both mentioned in this article, were just SET FREE after 259 days in prison!!!)

QUOTE from persecutionblog.com: "VOM's friend, Elam Ministries, which serves the growing church in Iran, has announced that Maryam Rustampoor and Marzieh Amirizadeh have been released from Evin Prison in Tehran. Family members picked them up at the prison this afternoon, Iran time. The two women immediately expressed thanks to Christians around the world who had prayed for them during their 259 days in prison.

"Words are not enough to express our gratitude to the Lord and to his people who have prayed and worked for our release," they said.
A mission-minded child may want to become a missionary–or a teacher or a doctor or a newspaper reporter or a state governor or a pastor or a businessperson or an airplane pilot or an author or a florist or a mother–as long as its what God wants.

Photo: For 12-year-old mission-minded Caela Dunagan's first MISSION TRIP (to Uganda, East Africa), ministry highlights included updates/checkups on hundreds of children at Harvest Ministry's orphan ministries, sharing at several village churches, and ministering at an African Women's Conference.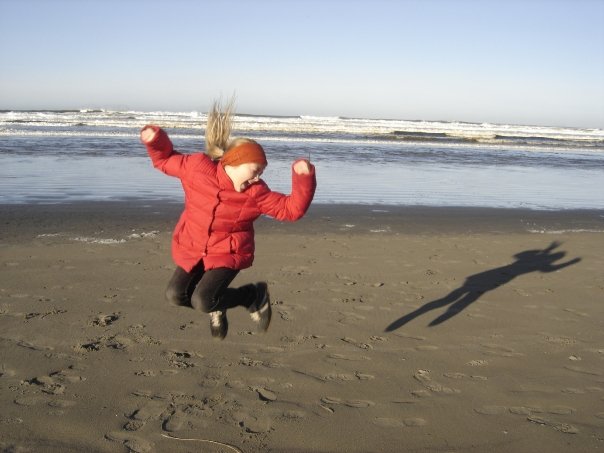 The following excerpt is a highlight from the introduction of The Mission-Minded Child – Raising a New Generation to Fulfill God's Purpose (Authentic, 2007). Hope you enjoy it!
So, what is a mission-minded child?

A mission-minded child . . .

dreams of fulfilling God's destiny.

prays for that next-door neighbor.

A mission-minded child may want to become a missionary–or a teacher or a doctor or a newspaper reporter or a state governor or a pastor or a businessperson or an airplane pilot or an author or a florist or a mother–as long as its what God wants.

is not a picky eater!

takes home a photo magnet from the visiting missionary family and puts it on the kitchen refrigerator.

is healthy, active, and adventurous.

spends a summer night sleeping outside on the trampoline, gazes up at a sky filled with twinkling stars, and realizes God's plan is infinitely bigger than his or her own backyard.

imagines rollerblading on the Great Wall of China!

recognizes the names of David Livingstone, Amy Carmichael, Hudson Taylor, and Loren Cunningham.

knows how to use chopsticks.

has a reputation for thoroughly enjoying the Bible sword drills and memory verse contests at church.

puts extra money in the monthly missions offering and feels extra good inside.

thinks it could be fun to sleep in a mud hut in Africa!

reads all the way through the Bible by the age of ten (or eleven or twelve)–and is excited to start again!

stares at the photos in the new geography textbook or magazine and imagines climbing to the top of that Egyptian pyramid, snorkeling in those tropical-blue waters, and giving a new outfit to that poor boy with the ripped-up shirt.

befriends the new kid at school.

thinks beyond the "box" of what's merely expected and hopes to do something big, or something little, for God.

wants to obey (even when no one is looking).

loves Jesus!

For Christian parents and teachers, "world missions" is not just an extracurricular subject to teach our kids, it's the core of our curriculum. Let's raise the next generation to have a passion for God's Great Commission. As Hudson Taylor (a famous missionary to China) often said, "The Great Commission is not an option to consider, it's a command to obey."

And how about adding to our list!!! How are you raising your children to have God's heart for the world and His Great Commission, and in your childrens lives (in day-to-day routines and in your "where-the-rubber-meets-the-road" reality) what is it like to be a genuine mission-minded child in your experience?

Now it's your turn:

A mission-minded child . . .
Listen to a broadcast:

To also learn more about Daring Daughters — including our new facebook page, twitter page, blog, and upcoming events, see our VISION page . . .

---

Introducing Daring Daughters

On BlogTalk Radio — with co-hosts Ann and Christi Dunagan

30 minutes — During their very first "TESTER" blogtalk radio broadcast, Ann and Christi learn "on-their-feet" about how to utilize this online media tool as they present an introduction to their new vision for Daring Daughters. They chat about true beauty, what it means to "cry" for the needs of this world, the importance of being to content during a season of waiting (when "hope deferred makes the heart sick"), and the powerful potential of teen-girl influence to make a difference in the world. Key verses include: Jeremiah 9:17,18,20, Romans 10:15, and Proverbs 13:12.

"Hope deferred makes the heart sick, but when desire comes, it is a tree of life." (Proverbs 13:12)

---

Daring Daughters Chat about Romance

On BlogTalk Radio — with co-hosts Ann and Christi Dunagan

30 minutes — During this second broadcast, Ann & Christi continue to learn the logistics of blogtalk radio (with a few kinks!!!) as they share from their hearts to inspire girls to purity and godly romance. As Daring Daughters, we're called to be bright lights in a dark world. They chat about trusting God in the area of romance and love, and Christi shares a bit about her recent engagement to Trae Childs. A godly relationship and future marriage should "multiply" the call of God and His purpose on your life, not divide it. Key verses include: Jeremiah 9:17,18,20 and Proverbs 31:12

Referring to the Virtuous Woman: "She does him good and not evil all the days of her life." (Proverbs 31:12)

---

Daring Daughters Chat about Darkness

On BlogTalk Radio — with co-hosts Ann and Christi Dunagan

30 minutes — On this third broadcast, Ann & Christi chat about how to be a pure girl with a heart to shine God's light to unsaved girls caught in a lifestyle (or slavery) of impurity and darkness? When we've been blessed with purity and parental protection, how can we have a heart for girls who are impure and immodest, and lost? Ann shares about discussions with several international missionaries she recently met at a Global Missions Conference in Alaska, including a homeschool missionary mom (with three daring daughters) who ministers in Costa Rica to expose the evils of human trafficking and shares the love of Jesus (on a regular basis) to prostitutes on the streets. Christi also talks about several books she recently reviewed, contrasting Rob Bell's message in Love Wins (which we don't recommend) to awesome books like Radical by David Platt, Erasing Hell by Francis Chan, and Jesus Freaks by dc Talk and The Voice of the Martyrs. A Key Quote from the broadcast: "Never pity missionaries; envy them. They are where the real action is, where life and death, sin and grace, Heaven and Hell converge." –Robert C. Shannon

---

Daring Daughters Chat about Sin

On BlogTalk Radio — with co-hosts Ann and Christi Dunagan

30 minutes — On this fourth broadcast, Ann & Christi discuss the issue of "sin" from a biblical and practical perspective, and chat about living for God in righteousness, by his grace. What is sin, and are some sins worse than others? As Daring Daughters, how can we keep a heart fervent toward God, with compassion for the lost and those trapped in sin without religious pride? How can we stay sensitive to quickly repent and turn from our own sins as God convicts our hearts? Bible verses discussed include: I Peter 2:24, Isiah 59:2, Romans 3:23, Romans 6:23, and I Corinthians 10:13.

Key Verse: Isaiah 59: 2 "But your iniquities have separated you from your God; And your sins have hidden His face from you, So that He will not hear."

---

A Daring Daughter: Amy Carmichael

On blogtalk radio — with co-hosts, Ann & Christi Dunagan

On this broadcast, you'll learn about an exciting Daring Daughter from history, Amy Carmichael. Christi opens the program by sharing how this courageous missionary to India has been a role model in her life, and then reads a compelling vision Amy Carmichael wrote, called "Thy Brother's Blood" — about hearing the cry of the lost.

Ann shares from her heart about how to have a missions-heart while maintaining a heart for being a mom, and how to balance multiple callings to follow the Lord, have a happy marriage, raise God-loving children, and to still keep world missions and reaching the lost as a priority in life. As Ann quotes from author, Gregg Harris, "God does not give conflicting obligations. Every calling from God is mutually compatible with every other calling that is from God." Having a family does not need to detract from a call to ministry; a family can multiply God's calling, not only now, but in future generations.

Key Quote: (from Thy Brother's Blood, by Amy Carmichael) " . . . and over and over they fell, like a waterfall of souls."


More about Amy Carmichael, including the full text of Thy Brother's Blood
---

Watch a Daring Daughters YouTube interview

PRAY for people trapped in prostitution and human trafficking in Costa Rica





— Daring Daughters, let's stir our hearts to PRAY for a huge dark need. At the Global Missions Conference in Alaska, Ann interviewed Costa Rica missionary Elizabeth Gilroy (also a mom with three daring daughters) who has a deep heart for people (including young girls) who are literally enslaved through human trafficking. Elizabeth regularly shares Jesus, face-to-face, with prostitutes on the streets. Her perspective is challenging.

---

PRAY for believers facing flooding in Cambodia





— Daughters, this precious lady, Joyce Morris is a YWAM (Youth With A Mission) missionary to Cambodia, working with her husband to lead churches. As we were enjoying the conference, Joyce and her husband were receiving urgent texts from pastors & close friends in Cambodia, needing help for people dying in the flooding. During a small group prayer time with just the missionaries, Joyce broke down and began weeping for the needs in Cambodia. I asked her to share the needs with you. These people need PRAYER!!!
Here's a ministry update from our daughter, Christi, just back from her second summer mission, this time from NIGER, WEST AFRICA:


Hey Friends and Family!

Well, this summer has just been packed full of adventure and experiences. After five and a half weeks in Cambodia I had a 10 day break at home with my family before I jumped on another plane (well.. several planes, actually) to go to Niger, West Africa, where I would be a little over three weeks with my sweetheart Trae's family, ministering with them at several local churches and helping with two week-long African children's camps.

The trip was awesome. Living with the Childs' family for several weeks was such a great learning experience and glance into what life as a foreign missionary family is like. The children's camps were incredible as well. Hundreds of kids from different parts of the country all came together to learn more about the Lord. Hundreds received the baptism of the Holy Spirit and left ready to take what they learned back to their homes and villages

Thank you so much everyone who helped support this trip. God bless!!!

Christi



The life expectancy in Niger is only 52 years old, and 49.7% of the country is under the age of 14. Children's missions outreach is a crucial part of ministry in this country that is so lost and in need of the Good News of Jesus Christ. 



This is a newly saved "Gourmanche" girl. Niger is only approximately 3% Christian. Tribal tradition includes scaring the faces of babies to identify their village and people group. The Gourmanche people also file their teeth to points as a sign of beauty and identity. In the past two years several churches have been planed in Gourmanche villages and hundreds have come to accept Christ as their Lord and Savior. 
Here's my special guy, Trae Childs, doing a puppet show with the kids, speaking in the "Housa" language. In addition to English, he speaks "Housa" (fluently) and French (nearly fluently, although very "African"). Trae is a 3rd generation missionary kid; his missionary grandparents have been preaching the Gospel in West Africa (in both Nigeria and Niger) for 30 years; and his parents and family have been full-time missionaries (focusing on evangelism, church planting, discipleship, and poverty relief) in Niger, West Africa for 13 years.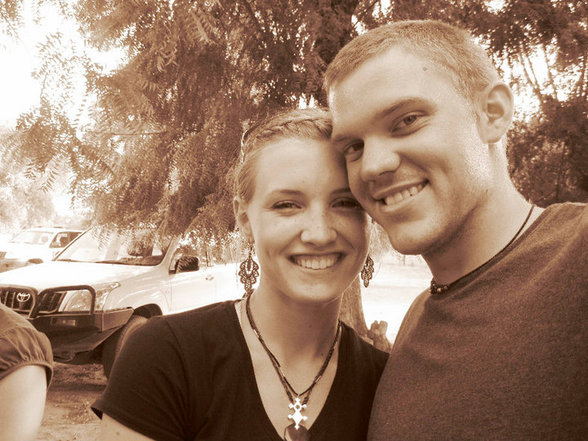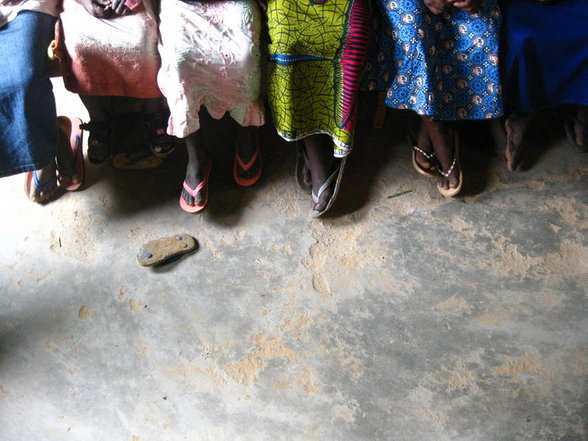 More about the Childs Family and their missionary work in NIGER
More about how to pray for NIGER, WEST AFRICA (link to Operation World)
More about Christi's earlier mission outreaches (to CAMBODIA & E. AFRICA)
Give me the Love that leads the way
The Faith that nothing can dismay
The Hope no disappointments tire
The Passion that will burn like fire . . .

-Amy Carmichael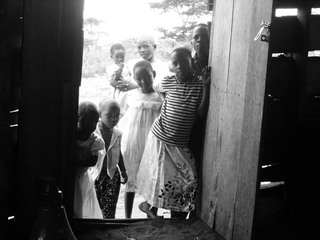 Ezekiel 3:18-19 says, "When I say to the wicked, 'You shall surely die,' and you give him no warning, nor speak to warn the wicked from his wicked way to save his life, that same wicked man shall die in his iniquity; but his blood I will require at your hand. Yet, if you warn the wicked, and he does not turn from his wickedness, nor from his wicked way, he shall die in his iniquity but you have delivered your soul."
These verses stress the vital importance of our Christian and biblical command to share the Gospel with the "heathen" (this term is outdated and unpopular, yet it is vital for mission-minded focus. "Heathen" refers to precious unsaved people who have never yet heard the Gospel message of God's salvation through Jesus Christ). So often, we are distracted by good and busy activities, even in the church. The following vision, received by Amy Carmichael, compares these activities to making "daisy chains." As you read this, may you allow the Lord to challenge your heart. May we "see" the waterfall of souls who so desperately need Him, and may we be more aware of God's passionate love for these people, and allow His love to flow through us . . . through our prayers, our giving, and our obedience.
Amy Carmichael
Missionary to India (1867-1951)

Amy Carmichael was born in Northern Ireland to a wealthy family. When she was eighteen, her father died, and as the eldest of seven children, Amy received much of the family responsibility. In 1892, at the age of twenty-four, Amy Carmichael received a "call to missions," and soon left for Japan, and later, Ceylon. After returning home for a brief time, she finally set sail for the country that would become her long-term home: INDIA!

Within twelve years, Miss Carmichael had 130 children in her care and had rescued many hundreds more. For fifty-five years, she sacrificially lived and ministered in India…without even a furlough. Many others were inspired to join with her, and together with these co-workers, she established an Indian mission work called "The Dohnaver Fellowship".

Amy Carmichael is best remembered for her life work of saving precious Indian children (especially rescuing many young girls from Hindu temple prostitution). Even today, through her books and writings, the impact of her life and testimony continues to challenge many to a deeper walk with the Lord, and a deeper commitment to His service.
Thy Brother's Blood – A Vision for Souls

The tom-toms thumped straight on all night, and the darkness shuddered 'round me like a living, feeling thing. I could not go to sleep, so I lay awake and looked; and I saw, as it seemed, this:

That I stood on a grassy precipice, and at my feet at crevice broke down into infinite space. I looked, but saw no bottom; only cloud shapes, black and furiously coiled, and great shadow-shrouded hollows, and unfathomable depths. Back I drew, dizzy at the depth.

Then I saw forms of people moving in single file along the grass. They were making for the edge. There was a woman with a baby in her arms and another little child holding onto her dress. She was on the very verge. Then I saw that she was blind. She lifted her foot for the next step…it trod air. She was over, and the children over with her. Oh, they cry as they went over! Then I saw more streams of people flowing from all quarters. All were blind, stone blind; and all made straight for the crevice's edge. They were shrieks as they suddenly knew in themselves that they were falling, and a tossing up of helpless arms, catching, clutching at empty air. But some went over quietly and fell without a sound.

Then I wondered with a wonder that was simple agony, why no one stopped them at the edge. I could not, I was glued to the ground. And I could not call; though I strained and tried, only a whisper would come.

Then I saw that along the edge there were guards set at intervals. But the intervals were too great; there were wide, unguarded gaps between. And over these gaps the people fell in their blindness, quite unwarned; and the green grass seemed blood-red to me, and gulf yawned like the mouth of hell.

Then I saw, like a little picture of peace, a group of people under some trees with their backs turned towards the gulf. They were making daisy chains. Sometimes when a piercing shriek cut the quiet air and reached them, it disturbed them and they thought it a rather vulgar noise. And if one of their number started up and wanted to go and do something to help, then all the others would pull that one down. "Why should you get all excited about it? You must wait for a definite call to go! You haven't finished your daisy chain yet. It would be really selfish," they said, "to leave us to finish the work alone."

There was another group. It was made up of people whose great desire was to get more guards out; but they found that very few wanted to go, and sometimes there were no guards set for miles and miles of the edge.

One girl stood alone in her place, waving the people back; but her mother and other relations called, and reminded her that her furlough was due; she must not break the rules. And being tired and needing a change, she had to go and rest for a while; but no one was sent to guard her gap, and over and over the people fell, like a waterfall of souls.

Once a child caught at a tuft of grass that grew at the very brink of the gulf; it clung convulsively, and it called — but nobody seemed to hear. Then the roots of the grass gave way, and with a cry the child went over, the two little hands still holding right to the torn-off bunch of grass. And the girl who longed to be back in her gap thought she heard the little one cry, and she sprang up and wanted to go; at which they reproved her, reminding her that no one is necessary anywhere; they gap would be well taken care of, they knew. And then they sang a hymn.

Then through the hymn came another sound like the pain of a million broken hearts wrung out in one full drop, one sob. And a horror of great darkness was upon me, for I knew what it was; the cry of the blood.

Then thundered a voice, the voice of the Lord. And he said, "What hast though done? The voice of thy brother's blood crieth unto Me from the ground."

The ton-toms still beat heavily, and darkness still shuddered and shivered about me. I heard the yells of the devil-dancers and weird, wild shrieks of the devil-possessed just outside the gate.

What does it matter, after all? It has gone on for years; it will go on for years. Why make such a fuss about it? — God forgive us! God arouse us! Shame us out of our callousness! Shame us out of our sin!

Amy Carmichael, Thy Brother's Blood Crieth:
(India: The Dohnavur Fellowship).
Obtained from an article from Bethany Fellowship, Inc.
Minneapolis, MN.
Here are some recent ministry pictures of Christi's summer mission outreach to Cambodia. Ministry includes teaching English for outreach, bringing JOY to poverty-stricken slums, teaching worship conferences and music classes for worship teams, and doing children's ministry.


(Click here for earlier posts about this CAMBODIA MISSION.)

Here are a few pictures to share the news: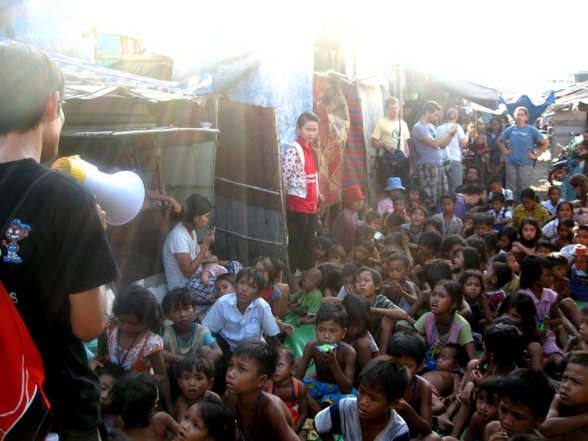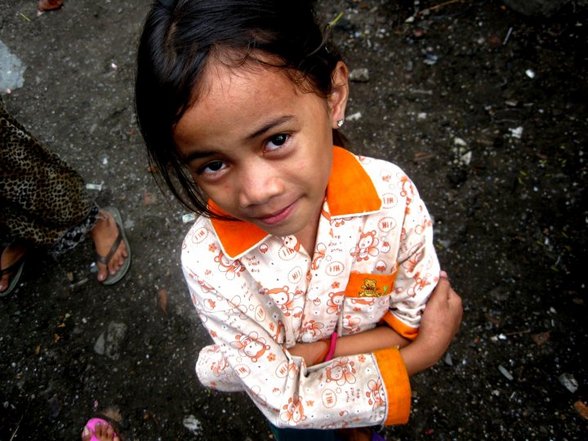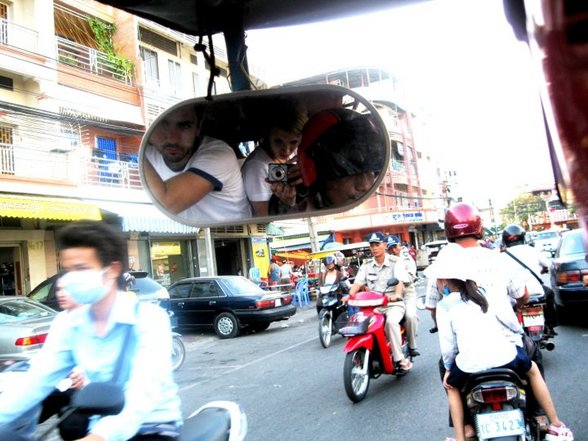 Thanks to everyone who gave toward Christi's mission trip (an outreach of ORU's summer music missions). Please keep her, and the team, and the people they are reaching in Cambodia in your prayers!!!