Hey Friends & Family!

As many of you know, I'm currently studying at Christ for the Nations Institute, a Bible college in Dallas, Texas, majoring in New Testament Church Leadership and Global Missions.

A requirement to complete the three-year bachelor's degree program is to participate on a CFNI missions outreach. This coming summer, I will be serving on CFNI's – "Asia Impact" team, ministering in four Asian nations, especially sharing the Gospel to young people in churches and in schools.

(Photo: Mark Dunagan on a missions outreach in Costa Rica with Gospel Projects International.)

Right now, I'm feeling drawn towards the possibility of future missions and ministry in SE Asia and in the Himalayas, to work among children, youth and unreached people groups.

At CFNI, I'm preparing for whatever God has for me — through Bible training, serving on CFNI's Student Counsel (a leadership team for the student body), enjoying street evangelism, awesome worship and prayer, church and children's ministry, plus making steady progress on my Bible writing project (just crossing the half-way point, on schedule to finish in December of 2017).

CFNI is a great school for me and I'm blessed with a godly group of friends from all over the world. I would be honored if you would keep me and our upcoming Asia Impact mission team in your prayers (and let me know if there is anything I can be praying with you about).

Thanks for being a part of my life!
Mark Dunagan

Click here for a PDF copy of Mark's mission letter <<<


And here's a video from the CFNI Asia Impact Team:

Exciting mission highlights from Josh & Anna Dunagan's ministry — with GOSPEL PROJECTS INTERNATIONAL — on their most recent outreach to SE India.





Highlights including special time with the 20 children at Aasha "Hope" Children's Home, preaching in remote village churches, teaching at the new Gummileru Bible Institute, appointing and praying over new H.M.F.I. ministers, and leading people to Jesus. It is such a blessing to work with the national ministers, and we are grateful for the national leadership of Paul Sundersingh and all of the India N.E.T.S. Ministers.

Thank you for your prayers!!!

(and be sure see the note below about how you can be a part of the vision . . . )
Wanna join Josh & Anna's prayer team?

Josh & Anna are launching out into ministry and missions FAST and STRONG. They're totally trusting God for all that He's calling them to do, and are believing for God's full provision for all of the 20 orphan children and 2 mommas, all 3 of the India NETS ministers and their families, the brand-new Bible school, for future evangelism and missions into other nations (all under their new ministry name "GOSPEL PROJECTS INTERNATIONAL") and for all of their own personal needs. it's pretty exciting for a couple of young newlyweds!!!

If you'd like to receive Josh & Anna's monthly missions prayer letter,
please contact us, and send us your mailing address.
Bududa, Uganda – Mission Video 2011:

As thousands of people crowded in to the city-center to hear the Gospel of Jesus Christ (approximately 3x the total remote village population each night), we wondered, "Where are all these people coming from?" This area had NEVER had a gathering of people this large!!!). Many walked long distances. Multitudes repented to God and turned from their witchcraft and/or Islamic practices. Harvest Ministry was also able to preach the Gospel in a secondary (high) school, and minister at a special training meeting for pastors and church leaders.

Over the entire outreach (in combined total attendance over all of the meetings), about 29,000 heard the Gospel message and about 5,000 to 6,000 precious people prayed to surrender their lives to the Lord Jesus Christ. Many were dramatically set free, as people turned from witchcraft and false religions. (One particular testimony involved a leading sorceress woman who publicly proclaimed Jesus Christ as Lord, surrendering to the Lord from the platform. Her example led to two other prominent business women coming for prayer, and surrendering their lives to Jesus the following day).

Here are a few highlights . . .

Audio Summary:

The local pastors were very encouraged, and are now working hard to follow-up on these new believers. We praise God for the opportunity to GO with God's Good News to BUDUDA, and praise Him for all that He did among these people. Please continue to pray for the churches in this area.

"For God so LOVED the world, that He gave His only begotten Son, that whosoever believeth in Him should not perish, but have everlasting life" (John 3:16).

Thank you for praying and for sending us!
Bududa, Uganda:

Background: Bududa, Uganda is a remote area in S.W. Uganda, in East Africa. Last year, many in this area died from a large mud slide, and Harvest Ministry was able to come in with a small semi truck, with greatly needed benevolence help. Other religions in the area: witchcraft/sorcery, tribal practices, and Islam. 55 local Christian pastors and church leaders were involved in this outreach, including 4 major churches helping with followup.
Experience mission highlights from Harvest Ministry with Jon and Ann Dunagan and family. This 4-minute video includes a glimpse of remote international mission outreaches, the NETS ministry (National Evangelism Team Support), loving orphans, and motivating Mission-Minded Families.
(Music by Michael Gunger, Bigger Than My Imagination)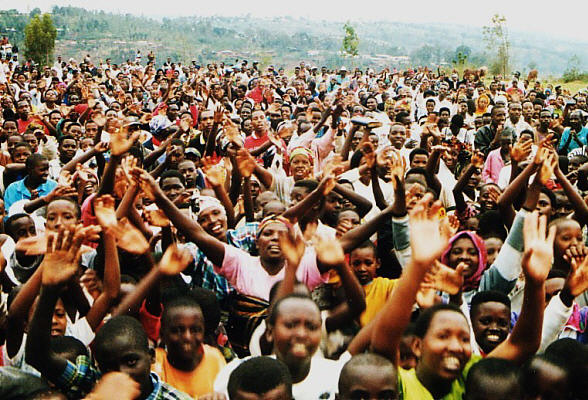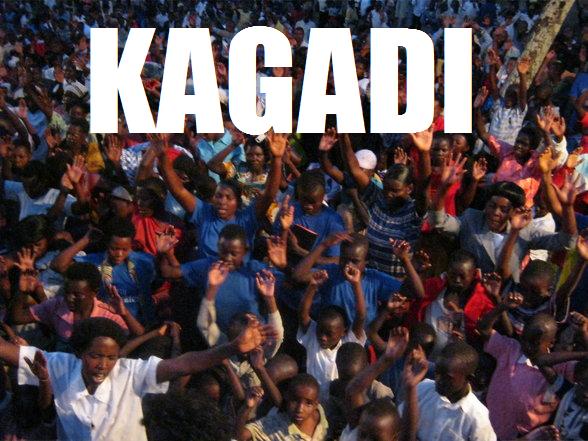 KAGADI, UGANDA

"The people who walked in darkness Have seen a great light; Those who dwelt in the land of the shadow of death, Upon them a light has shined" (Isaiah 9:2).

In a land that has been spiritually DARK — known for witchcraft, AIDS, false religions, and even cannibalism — the LIGHT of JESUS is now SHINING BRIGHT.

Be encouraged with this 4-minute mission summary video highlighting Harvest Ministry's recent outreach to the city of Kagadi, in Uganda, East Africa. And please continue to PRAY for these precious people!

TO GOD BE THE GLORY!!!
Thank you for sending us!

We appreciate everyone who prayed, encouraged, and helped to support this Kagadi mission outreach possible. And we especially thank God for all the ministry leadership (and HARD WORK) given by our ministry co-workers (& NETS ministers), our entire Harvest Ministry crusade team and technicians, and all the local Kagadi pastors, ushers, and workers.

Please continue to keep all of these wonderful national ministers and their families in your prayers, along with all the new believers in both Kagadi, Uganda and Kenga, Uganda.

If you would like to become a missions & prayer partner with Harvest Ministry, just send us your mailing address (for USA & Canada addresses), and we'd be happy to send you our monthly ministry newsletter.

In His Love & Harvest,
Jon & Ann

Be sure to also see:

>> KAGADI: Day-by-day Kagadi updates & photos
>> KAGADI: God's Protection During Flight Emergency
>> KAGADI: Preparation & Background on Kagadi, Uganda
God demonstrates His LOVE . . .




Here are some exciting photos and a NEW VIDEO from Harvest Ministry's recent evangelistic outreach in East Africa to the remote mountain village of MAGALE, Uganda (on the border of Kenya). Over the course of the outreach, over 25,000 people came to hear the preaching of the GOSPEL, and approximately 5,000 people surrendered their lives to Jesus Christ. The city (previously a tribal-religion/witchcraft stronghold) was impacted for GOD'S KINGDOM. Many were touched by the Lord, including a "head witchdoctor" who came forward to repent of his sins and to receive God's salvation.

To God be the GLORY!!! What a JOY to reap a HARVEST of SOULS!!!

Rare Solar Eclipse, "Raw" Evangelism, & a Rainbow!

On the first day of the MAGALE MISSION, this area of Uganda experienced a RARE SOLAR ECLIPSE (the news referred to it as a "RING OF FIRE" – and to us it was a "TOKEN" – like Rahab's Scarlet Cord from Joshua 2:12-21 – emphasizing the BLOOD OF JESUS and God's saving love, even in the midst of destruction). The mission was truly "RAW & RUGGED EVANGELISM (with rainstorms, witchdoctors trying to curse us, a crazy guy charging through the crowd with a rock, thousands of villagers hearing the Gospel and about 5,000 people surrendering their lives to Jesus Christ!!!) Then, on the final night, right during the preaching, there was a beautiful RAINBOW over the crowd! How AWESOME!!!

God loves the whole world, and even this remote and hidden area of Magale, Uganda!



MORE ABOUT THE ECLIPSE: On the opening day of the Magale Mission Outreach (while the world's eyes were focused on the devastating aftermath from the earthquake in Haiti) Uganda witnessed a very rare solar eclipse. A red ring around the darkened sun, described by national newspapers as a "Ring of Fire", was a "token" to us and to the people of Magale, like the "true token" of the Scarlet Cord of Rahab from Joshua 2:12-21, remarkably illustrating God's provision of salvation for the whole world, only through the shed blood of Jesus Christ, even for the people of this remote and hidden village of Magale, Uganda.


What can wash away my sin? NOTHING BUT THE BLOOD OF JESUS!
What can make me whole again? NOTHING BUT THE BLOOD OF JESUS!
Oh, precious is the flow, that makes me white at snow!
No other 'fount I know. NOTHING BUT THE BLOOD OF JESUS!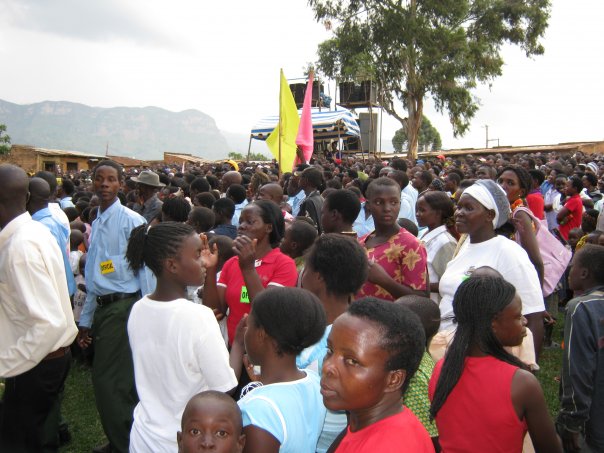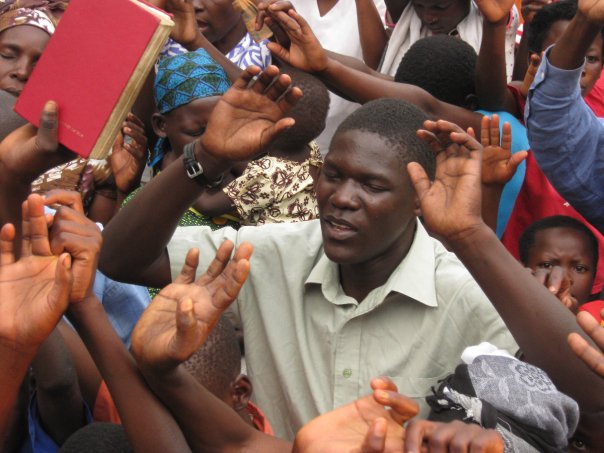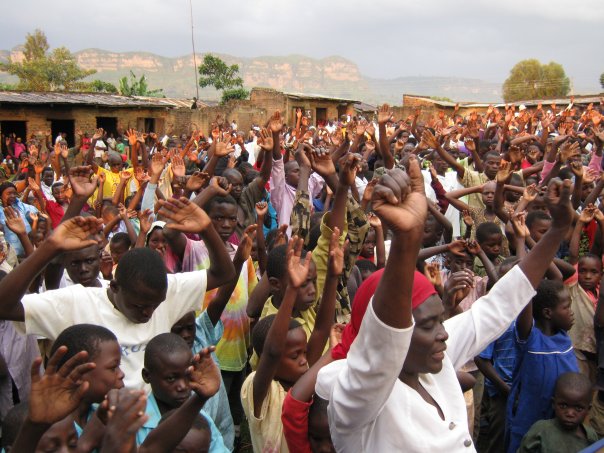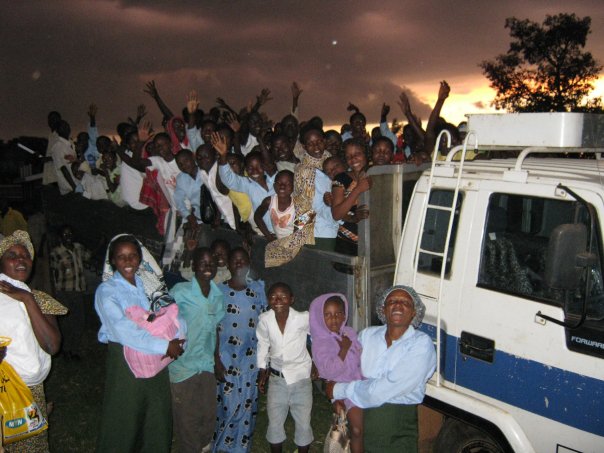 PLEASE KEEP PRAYING FOR MAGALE!

Please continue to keep these people of Magale, Uganda in your prayers. Right now, a qualified national pastor is working hard to establish a new church in this area to help these brand-new believers to grow in their faith and to become fruitful for Christ.

"Others, like seed sown on good soil, hear the word, accept it, and produce a crop—thirty, sixty or even a hundred times what was sown" (Mark 4:20).

Thanks for your prayers, and for all who helped send us!

To God be the GLORY!

In His Love & Harvest,
Jon & Ann (& all)

P.S. If you would like to join with us in specific prayer and/or mission support to help us to reach the lost with the Good News and Gospel message of Jesus Christ, we would be honored to send you our monthly HARVEST MINISTRY newsletter (for those of you in the US and CANADA). If interested, please CONTACT US with your mailing address!
Our recent Harvest Ministry outreach to Lwakhakha, Uganda – on the Kenya border – was so exciting! The Lord moved mightily as this remote and predominantly-Muslim area was "shaken" for Jesus Christ!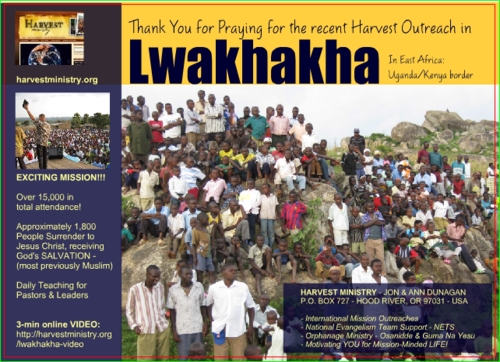 Five small local churches gathered together for this first ever open-air Gospel outreach in Lwakhakha – with worship, dancing, prayer, and preaching of the Gospel. During the daytime, hundreds of local believers gathered together (with NETS Ministers Naboth, Paul, and Joseph) for a local believers training, and in the evening approximately 5,000 people a night gathered in this isolated area (standing 360 – all around the platform!!!) to hear the Gospel message of Jesus Christ. Multitudes listened intently and many (approximately 1,800 precious people, over the course of the evangelistic outreach) turned from their sins and surrendered their lives to the Lord. On one evening, lightning and wind came just after the altar call – It was awesome!
These people definitely need our continued prayer support, as the Christian persecution and opposition many will face (especially newly saved wives) in this Muslim area may be great. Please pray for the five hard-working local pastors, and for the local Christian leaders, as they are beginning to follow-up on these new believers.
Thank you for your prayers, your heart for world missions, and for standing with us at Harvest Ministry to REACH SOULS for Jesus Christ. To God be the GLORY!!!