Pictured (from left to right) are N.E.T.S. Ministers: Rajkumar, John, and Paul.

N.E.T.S. News:

We're praising God for His generous supply for the work of the ministry, and specifically for providing the resources for 3 new motorcycles for all 3 PROJECT INDIA "N.E.T.S." Ministers. "N.E.T.S." (National Evangelism Team Support) is a mission outreach of Harvest Ministry. It's an honor to partner together with national missionaries (evangelists and pastors) to help expand God's Kingdom. These motorcycles will help these men of God to more effectively reach out and travel to remote villages and new areas to share the Gospel of Jesus Christ.


Special THANKS to East Olympia Community Church, in Olympia, Washington!


For more about Project INDIA's VISION – click here.
For introductions to Project INDIA'S "N.E.T.S." Ministers – click here.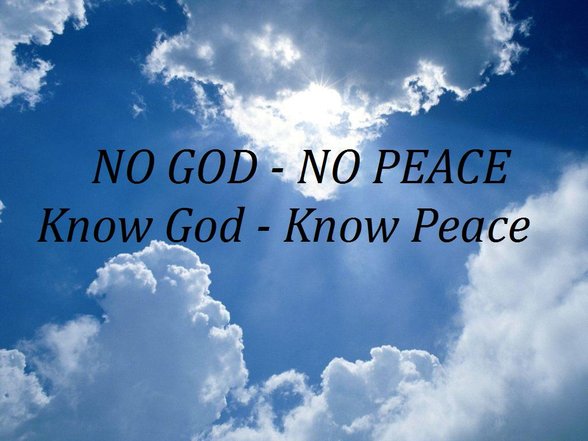 Today's Prayer & Outreach Focus for Mission-Minded Families:

ATHEISM

– Psalm 14:1 tells us, "The fool has said in his heart, there is no God."
It's simple: NO GOD – NO PEACE. Know God – Know Peace.

April Fools Day is an appropriate time to use a verse or two about the "foolishness of man" as a timely introduction to sharing the Good News of Jesus Christ. It's also a good day to specifically pray as a family for people who don't know Jesus, or for those who claim to be Atheists. I Cor. 1:18 says, "For the preaching of the cross is to them that perish foolishness; but unto us which are saved it is the power of God." It's also a good day to be willing to be "fools for Christ" (I Cor. 4:10) as we share the Good News of God's salvation.

April Fools Day Prayer Focus:

Pray for secular and atheist-minded people to realize their need for JESUS CHRIST!





JAPAN:
Pray for the nation and people of Japan to seek God, and the truth of Jesus Christ. This country has been dominated by secularism and self-reliance, but the recent earthquakes and Tsunami may reveal their need for God's help. Related article on Missional Outreach Network: Could the Japanese disaster cause this secular nation to turn to God?



(Photo from the Atheistic Bus Campaign, via FoxNews)


EUROPE:
Pray for atheists in Europe. An atheistic group organized an anti-God ad campaign on red buses in London. The slogans say: "There is probably no God. Now stop worrying and enjoy your life." (Read the entire AP article on FOXNews to learn what's motivating the organizer's anger against God). Let's intercede for these ads to cause people in London to realize the shallowness of their conclusions, for their atheistic purposes to backfire, for UK Christians to be stirred up and more-bold than ever to witness, and for people in London to be "drawn" to seek God . . . and to discover the true JOY in life . . . that's found only in JESUS!


(Photo from The Christian Post)


NEW YORK:
A recent multimedia ad campaign in New York (launched March, 2011 by a humanistic group), declares that atheists and the nonreligious can live good, meaningful lives without God. "You don't need God – to hope, to care, to love, to live," the ad states. Read a Christian Post article on these Atheist Ads, and pray for these precious (but misguided) people to realize the futility and hopelessness of trying to live "good" or "meaningful" lives without God's help and purpose.

Let's pray for people all throughout the world who claim to be "atheist." Let's pray that these people would desire to "search" for God and that they would find Him! And let's also pray that we would be willing to be bold in our witness and to be "fools" for Jesus Christ.


A Mission-Minded Quote for April Fools Day:

"He is no fool who gives what he cannot keep to gain that which he cannot lose."— Missionary Martyr, Jim Elliot – October 28, 1949


This post is adapted from Ann's book,
The Mission-Minded Family – Releasing Your Family to God's Destiny.