Jon Dunagan shares an AFRICA MISSIONS update from Harvest Ministry's recent evangelistic outreach to Bukwo, Uganda – April, 2010.

Hear the details about an exciting dream, God's timely provision, dangerous mountain-cliffs, an unexpected delay, and many front-line praise reports about MINISTRY, LOVING ORPHANS, and REAPING SOULS . . . fresh from the HARVEST FIELDS!!!



LISTEN HERE (click on REPORT FROM AFRICA MISSION).

Audio only
Time Length: 20 minutes.
Recorded at the Dunagan's home church in Hood River, Oregon.
Jon & Ann Dunagan's oldest daughter, Christi Dunagan (a recent college graduate, age 19), is now serving as an Assistant Team Leader (ATL) for a 6-week ORU summer music mission to CAMBODIA, working with long-term missionaries and Cambodian believers.


Here are a few preliminary ministry highlights along with some photos from the beginning of the trip. Christi said that she didn't get many ministry pictures yet, but those will be coming!


The mission team will be focusing on the following:

As an outreach to draw non-Christians to the church, Christi and several team members will help by teaching English (using the Bible as a text) to about 40 Cambodian students, mostly older teens and young adults, both guys and girls. About 80% of the believers at this church (and 100% of the Cambodian staff) received the Lord and became a part of the church through this free English school, which also provides free classes in office skills and typing.
Helping people and doing mission work in a slum area.
Doing children's ministry at the church and in various locations.
Learning more about the horrible problem of Cambodian child trafficking. Christi has met several who work full-time at the church's home for rescued girls; however, this home is at an undisclosed location and her team will not be working with these girls.
Teaching children's Bible classes to the kids of the full-time missionary families.
Teaching music theory classes, piano lessons, and classes about worship to the worship teams at the church.
Using music ministry for outreach.
Being a light, helping in whatever way possible, and sharing the life and love of JESUS!!!

A Welcoming Staircase in Hong Kong
HONG KONG photos:
The ORU Cambodia Mission Team
CAMBODIA photos:
Here is a quote from one of Christi's journal entries:

"The last place we went to was Wat Phnom, a Buddhist temple . . . since it was a holy holiday, lots of parents were coming to take pictures of their little boys who were monks.

Apparently it is good for a family to have their eldest boy be a monk for at least two years because they believe that will being "salvation" to the parents, so boys can be short term monks, but if women decide to dedicate their life to God it's for life.

Monks also can't touch a women, wear shoes, have cell phones, or look straight up – although the two monks I met and talked to did all three. Oh well. I guess they were taking a day off from monkdom."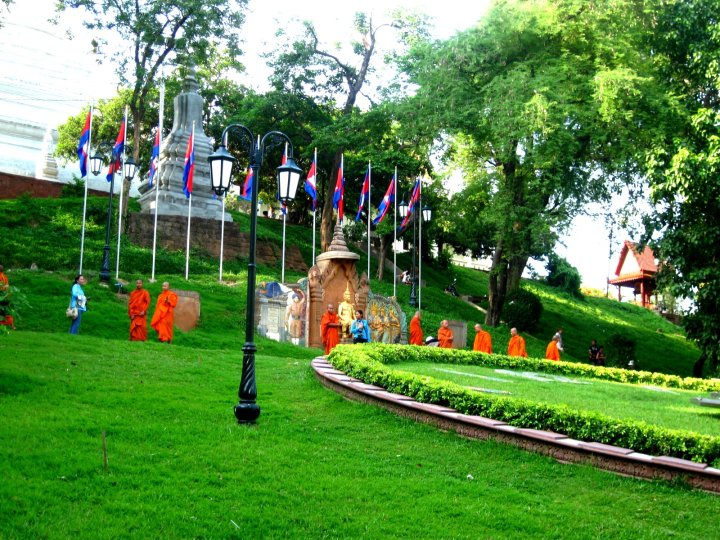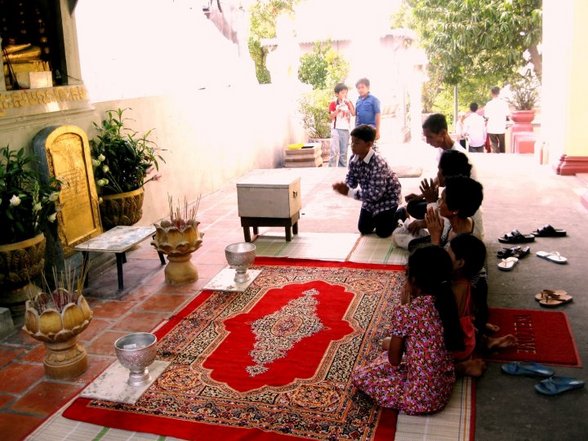 This photo (above), showing Cambodian children praying to false idols, makes us so sad; but we are thankful that the mission team will be able to share the Good News of Jesus Christ with kids (in the slums and at the church) during their summer outreach.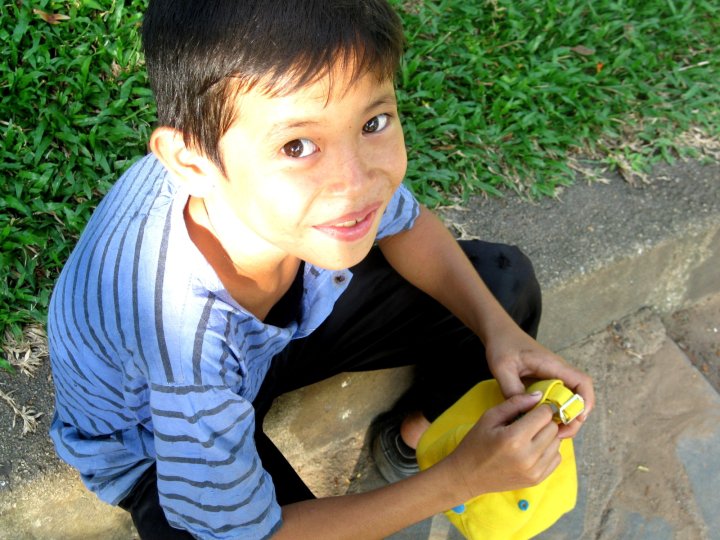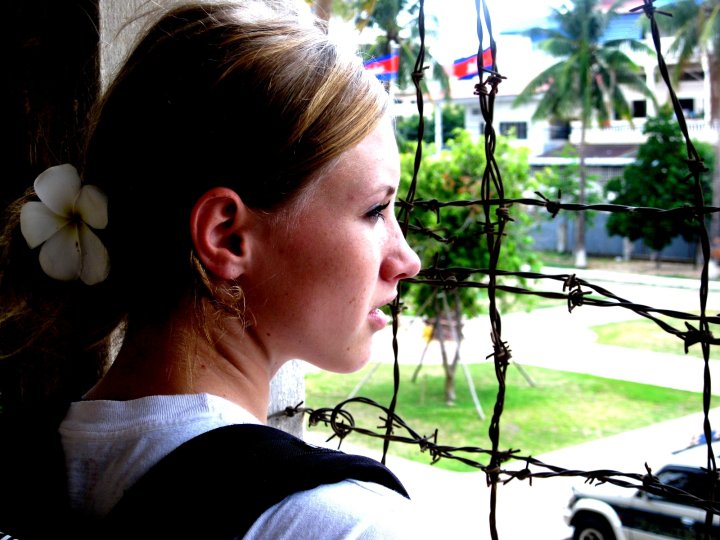 Please pray for Christi and the mission team, for the Lord to shine through them to people in need — with the truth of the Gospel and the love of Jesus Christ.


Jesus said, "I am the way, the truth, and the life. No man comes to the Father, but by Me" (John 14:6).
Introducing:

The Mission-Minded Child

David Livingstone once said, "This generation can only reach this generation." But will we raise our children to effectively impact their generation for Jesus Christ?


In The Mission-Minded Child, Ann Dunagan motivates parents and teachers to raise a new generation for God's mission, whatever that may be!

THE MISSION-MINDED CHILD:

Raising a New Generation to
Fulfill God's Purpose
By Ann Dunagan
(InterVarsity Press)


Together, these two books are a SET to motivate families for world missions.
The Mission-Minded Child (book #1 — the "WHY?" book of world missions with kids) and The Mission-Minded Family (book #2 — the "HOW?" book) are an effective resource SET to motivate Christian families to focus on missions . . . and to encourage missionaries (or ministers) to focus on their families.


---

Raising a New Generation to Fulfill God's Purpose

The Mission-Minded Child is a practical book to encourage Christian parents and teachers placed in the strategic position of impacting the next generation.

As a guide to world missions, The Mission-Minded Child is filled with facts, information, and tools for teaching. It focuses on the "why" of missions–including our Biblical basis, historical heritage, and the world's need–and contains over 25 mini-missionary biographies, motivational mission stories, classic poems, hymns, and hundreds of easy-to-use ideas.

The Mission-Minded Child will inspire teachers and parents to look for God's potential in their child, "release" their little one to God for His purposes, and "raise" their child to fulfill God's specific mission, whatever that might be. As a resource tool, this book will be referred to again and again.


THE MISSION-MINDED CHILD:
"It's the "WHY?" book of world missions . . . with kids!"

To order your book . . .

The Mission-Minded Child:

To order your set . . .

Mission-Minded 2-book SET:

It's easy to mentor FAMILIES with The Mission-Minded Child & The Mission-Minded Family. Get a set for yourself and a few friends, and go through the books together. Take the FREE 40-Day Family Challenge, or start a mentoring group in your home or church (be sure to see our new FREE online Mission-Minded Families study guide for small groups…)

what others are saying:

Ann, you have done a fantastic job [in writing The Mission-Minded Child] . . .Just think, the mature (31-year-old) missionary of 2025 is 10 years-old-today! May this generation rise up and fulfill the Great Commission, hastening the coming of our LORD!" — Dorothea Lander, Children's Mobilization Coordinator for Wycliffe USA


May the Lord bless you in your publishing of this needed book. We are truly hoping the Lord will open our children's eyes and hearts to the tremendous harvest field that they may be called to work in someday. I know that living in a Third-World country broadens our perspectives and helps us to see the bigger picture of God's redemptive plan, so that's what we're praying for our children. May the Lord bless The Mission-Minded Child and your efforts for Him. — Mrs. Valerie Shepard, Pastor's wife, missionary, homeschooling mother, and daughter of Jim & Elisabeth Elliot


We pray that The Mission-Minded Child will be a continued encouragement to your readers, to God's glory. — Helen Davidson, assistant to the director, THE JESUS FILM


Download a FREE sample (PDF file) of The Mission-Minded Child:



ORDER a copy of The Mission-Minded Child (paperback edition)



Or ORDER the 2-book Mission-Minded SET, both in paperback edition – with The Mission-Minded Child and The Mission-Minded Family:


In the lush and mountainous area of Bukwo, Uganda, thousands of people crowded into the village center each evening to listen to the Gospel message, with fervent intensity.
For years, this area (located in the middle of an extinct volcano) has been isolated from the rest of Uganda, due to nearly impassable roads; yet new roads were just built as the area had only recently been established as a new Ugandan district. It was God's timing!
For this Harvest Ministry outreach, 12 remote churches gathered together for the first time, and we praise God for the multitudes of people who surrendered their lives to Jesus Christ. We are so thankful to everyone who prayed with us for these precious people, and appreciate those who helped to send us with God's Good News. Please continue to pray for the local pastors and church leaders of this Bukwo district, as they will now work to train and disciple these new believers to serve and follow the Lord. To God be the glory.
Could you imagine putting your child to "bed" each night, on a dirt or cement floor, with no mattress or even a decent warm blanket? For many precious children, orphaned, and/or in poverty, this is daily reality.

At Harvest Ministry's GUMA NA YESU ("Keep With Jesus") Children's Center in Mbarara, Uganda, there was a HUGE need for bedding for all of the children . . . and God abundantly provided with designated mission gifts for 500 new mattresses.

Our prayer and focus for our GUMA NA YESU children is that they will "keep with Jesus" all the days of their lives, and now as they sleep, they will be reminded (in this small way) of God's GREAT love for them.

GUMA Directors (and NETS Ministers) Naboth & Alice, were absolutely delighted with what they called the "MIRACLE at GUMA." Now we are believing God for blankets (at $5/each) for all of the children, and possibly sheets and pillows.

(And one little preschool girl in Oregon, named Olivia, has added her own precious prayer, that God will also help to provide "teddy bears" for these kids!!!)
BEFORE:
AFTER: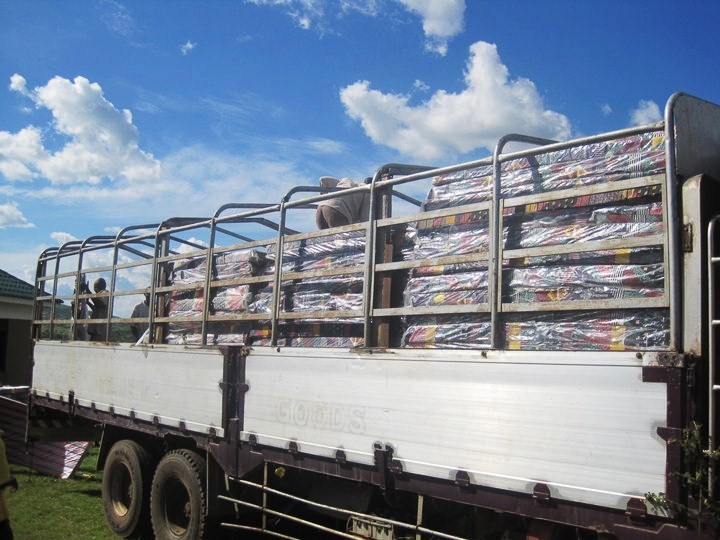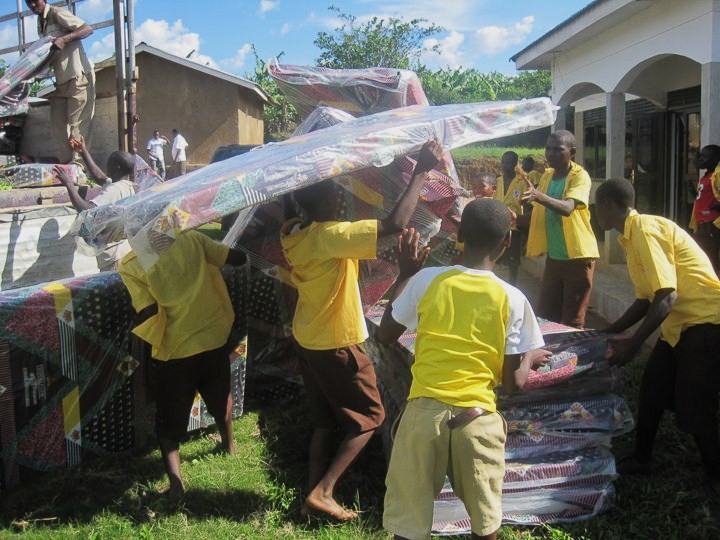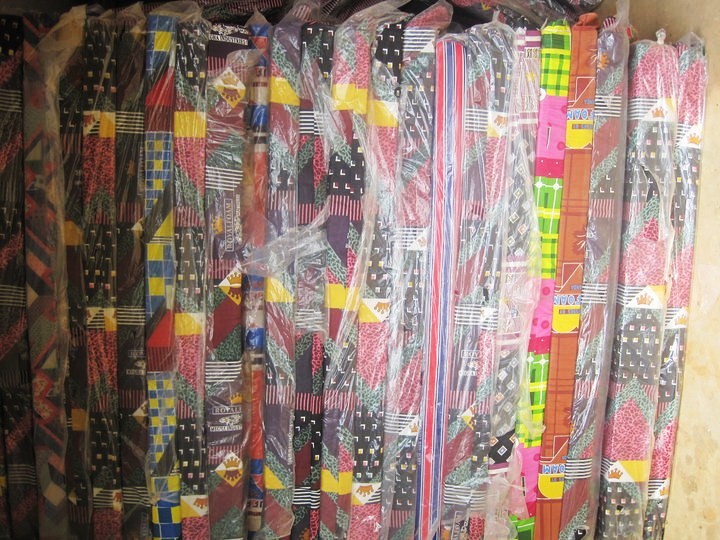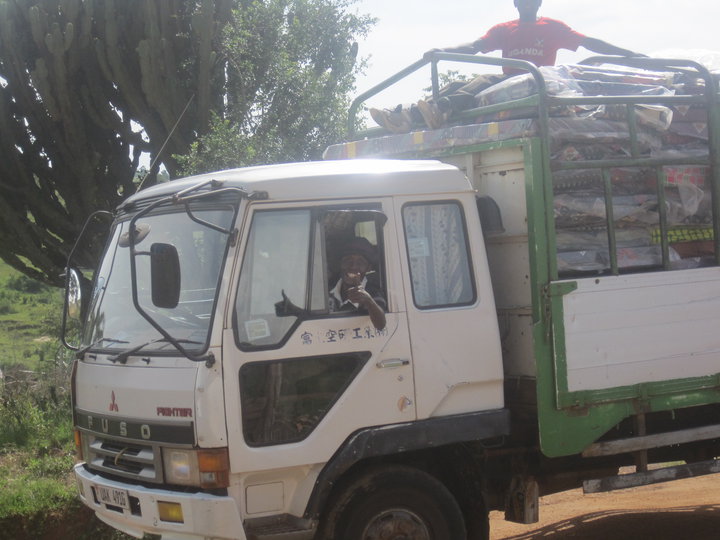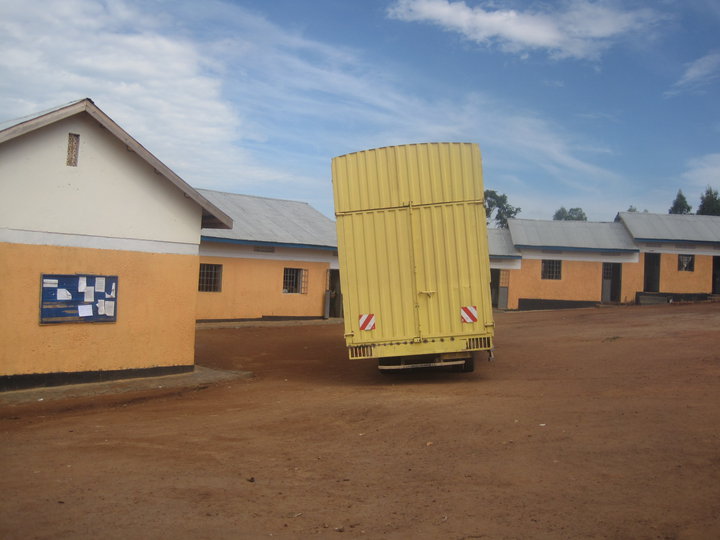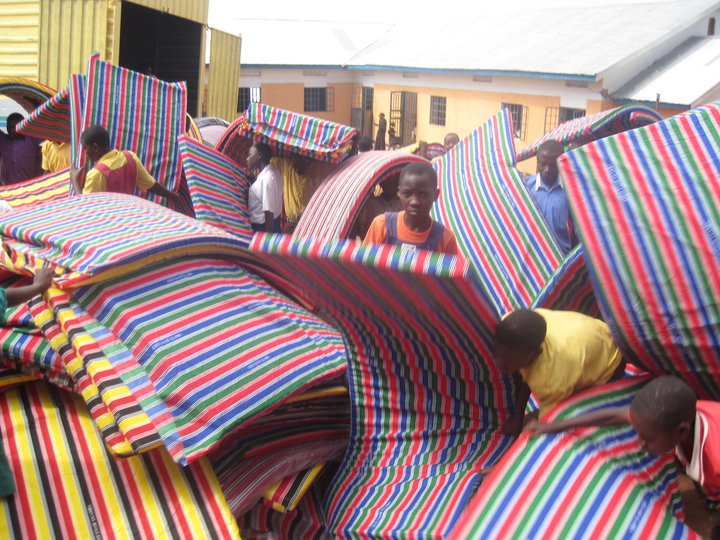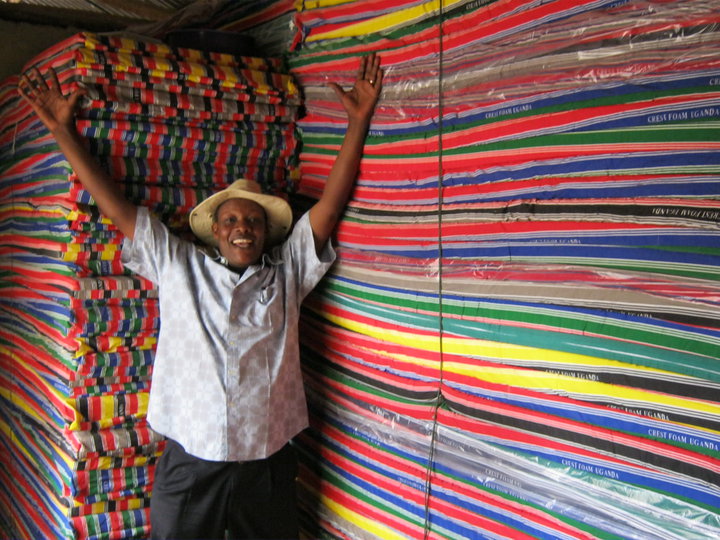 We thank everyone who GAVE and who PRAYED for this need.
May God bless you for your heart for these children.
There are 143 million orphans in the world today.
But why should you CARE?

 

 

'cause it's PURE!  

We all know that it's physically healthy to drink a lot of pure fresh water. And how many glasses-a-day are recommended? Isn't it about eight? Well, how much of God's PURE and undefiled religion are we getting into our spiritual system on a regular basis?

Let's drink more.
Let's keep it pure.





A note from my journal:

I'm feeling so blessed to know that God is hearing our prayers for all of the 700+ orphan children in our care. It's so wonderful to know that when God  gives us a responsibility — when HE puts a specific need on our hearts to follow Him in obedience — He always provides.


Just a while back (randomly "out of the blue" — on a day when Harvest Ministry had some huge pressing orphanage needs), two people "just so happened" to sneak generous handshakes (with mission checks), both because they said the "Lord told them" to help the orphans in Africa (what a BLESSING!!!). One man drove across town to present us with a special missions gift . . . and he said he had never given an offering like this in his entire life. He was struggling to conquer a "fear of lack" in his own life, yet he felt "compelled" that he was supposed to help these orphans with their needs. And right now, others are also seeking God's direction regarding what they should do to help.

God is SOOO good. I'm feeling the Lord's focus for me is simply to not worry and to not fear. He simply wants us to obey . . . with a pure heart.

Yep.
Hand me another glass.

"Blessed are those who hunger and thirst for righteousness sake, for they shall be filled" (JESUS – from Matthew 5).

 

Related audio: COMPASSION

 
Amid twisted hangers, bulging drawers, and way too many clothes, the kids and I began our major closet-cleaning attack. It took days–with sacks for the dumpster and sacks to give away…

---

We're Blessed to be a Blessing!

 

This is one of several devotionals by Ann Dunagan, published in A Cup of Comfort Devotional for Mothers – Daily Inspiration for Christian Moms, edited by James Stuart Bell and Jeanette Gardner Littleton.

 

"I was naked, and you gave me clothing…" Matthew 25:36  

Amid twisted hangers, bulging drawers, and way too many clothes, the kids and I began our major closet-cleaning attack. It took days–with sacks for the dumpster and sacks to give away. Best of all, we finished just in time before I left on a short-term missions trip to Uganda.

Soon I was surrounded by orphans adorned in only rags and ripped-up shirts, and often with bare bottoms. I thought of these precious children and my family's ridiculous "conquered" closets.

 Then I felt the Lord whisper, "I am the One naked on these streets!"

Immediately, I went and bought armloads of children's clothing, but the situation turned pathetic. Mothers came from everywhere, holding up naked babies and begging for help. The need was beyond me.

Back home, our family raised funds to clothe that whole village, but that was only the beginning. In that year, the Lord put in our heart for Harvest Ministry to establish a new orphan ministry, now reaching hundreds of precious children.

The world's needs are huge, but they're not beyond God!

 

Let's show our kids that we're blessed so we can be a blessing to others!

Hardcover – Available from Amazon.com