God demonstrates His LOVE . . .




Here are some exciting photos and a NEW VIDEO from Harvest Ministry's recent evangelistic outreach in East Africa to the remote mountain village of MAGALE, Uganda (on the border of Kenya). Over the course of the outreach, over 25,000 people came to hear the preaching of the GOSPEL, and approximately 5,000 people surrendered their lives to Jesus Christ. The city (previously a tribal-religion/witchcraft stronghold) was impacted for GOD'S KINGDOM. Many were touched by the Lord, including a "head witchdoctor" who came forward to repent of his sins and to receive God's salvation.

To God be the GLORY!!! What a JOY to reap a HARVEST of SOULS!!!

Rare Solar Eclipse, "Raw" Evangelism, & a Rainbow!

On the first day of the MAGALE MISSION, this area of Uganda experienced a RARE SOLAR ECLIPSE (the news referred to it as a "RING OF FIRE" – and to us it was a "TOKEN" – like Rahab's Scarlet Cord from Joshua 2:12-21 – emphasizing the BLOOD OF JESUS and God's saving love, even in the midst of destruction). The mission was truly "RAW & RUGGED EVANGELISM (with rainstorms, witchdoctors trying to curse us, a crazy guy charging through the crowd with a rock, thousands of villagers hearing the Gospel and about 5,000 people surrendering their lives to Jesus Christ!!!) Then, on the final night, right during the preaching, there was a beautiful RAINBOW over the crowd! How AWESOME!!!

God loves the whole world, and even this remote and hidden area of Magale, Uganda!


MORE ABOUT THE ECLIPSE: On the opening day of the Magale Mission Outreach (while the world's eyes were focused on the devastating aftermath from the earthquake in Haiti) Uganda witnessed a very rare solar eclipse. A red ring around the darkened sun, described by national newspapers as a "Ring of Fire", was a "token" to us and to the people of Magale, like the "true token" of the Scarlet Cord of Rahab from Joshua 2:12-21, remarkably illustrating God's provision of salvation for the whole world, only through the shed blood of Jesus Christ, even for the people of this remote and hidden village of Magale, Uganda.


What can wash away my sin? NOTHING BUT THE BLOOD OF JESUS!
What can make me whole again? NOTHING BUT THE BLOOD OF JESUS!
Oh, precious is the flow, that makes me white at snow!
No other 'fount I know. NOTHING BUT THE BLOOD OF JESUS!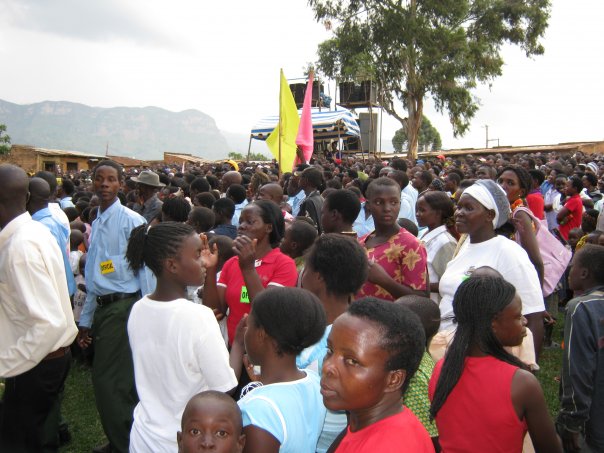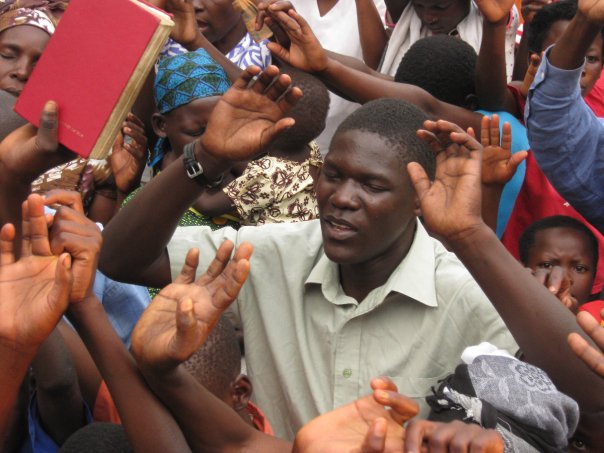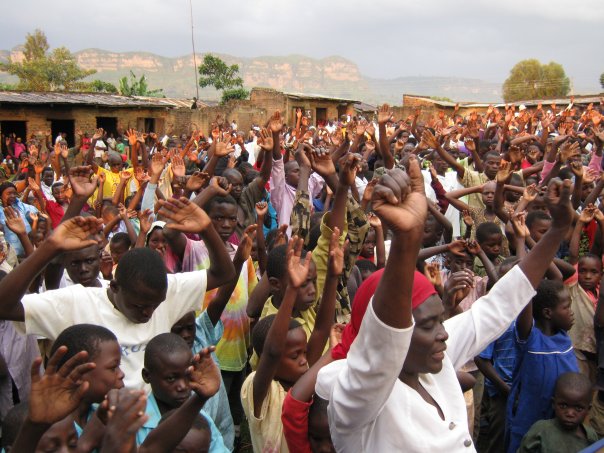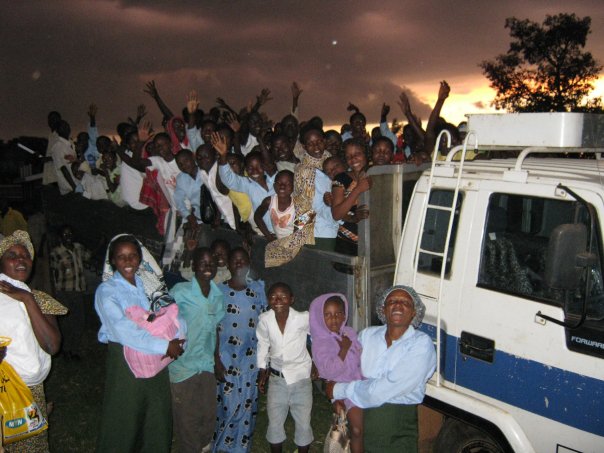 PLEASE KEEP PRAYING FOR MAGALE!

Please continue to keep these people of Magale, Uganda in your prayers. Right now, a qualified national pastor is working hard to establish a new church in this area to help these brand-new believers to grow in their faith and to become fruitful for Christ.

"Others, like seed sown on good soil, hear the word, accept it, and produce a crop—thirty, sixty or even a hundred times what was sown" (Mark 4:20).

Thanks for your prayers, and for all who helped send us!

To God be the GLORY!

In His Love & Harvest,
Jon & Ann (& all)

P.S. If you would like to join with us in specific prayer and/or mission support to help us to reach the lost with the Good News and Gospel message of Jesus Christ, we would be honored to send you our monthly HARVEST MINISTRY newsletter (for those of you in the US and CANADA). If interested, please CONTACT US with your mailing address!