Operation World
Probably the best mission resource to help you pray for every country in the world.
It includes current information and statistics from a Christian viewpoint.

Window on the World
Also check out the new children's version of Operation World. It's an incredible full-color book with photographs and information on over 100 people groups and countries around the world!!!

Money, Possessions and Eternity
By Randy Alcorn: "Who wants to settle for fleeting treasures on earth . . . when God offers everlasting treasures in heaven?"

Evangelism by Fire
Ignite your fire for world evangelism with this dynamic book by Evangelist Reinhard Bonnke.

Bruchko
Exciting true missionary story about a young man's perseverance to reach and impact a primitive tribe in South America for Jesus. This is a great book to challenge a young person who is beginning to sense the Lord's call to missions.

Christian Heroes Then & Now – My favorite family missionary biography series, by YWAM Publishers.

Passport to the World – an A to Z language adventure – with full-color pages, an included passport, and "visa" stickers. Highly recommended for mission-minded families.

Is That Really You, God?
The inspirational story of Loren Cunningham, founder of YWAM. An excellent book, sharing not only the testimony of how YWAM got started, but also how to recognize the Lord's direction in your life.

Daring to Live on the Edge
An encouraging book about the adventure of faith and finances. This is a great book for those just "stepping out" into full-time ministry, or for those the Lord is challenging to "step out" into a new level of giving to the Lord's work.

Friend Raising
A very practical book about building a missionary support team that lasts.

Hero Tales
These are our favorite missionary biographies to read aloud to children. The stories are well written, and a perfect length for a family devotion time. (They're also classy hard cover books that would look beautiful on your coffee table!)

Also recommended:

Evangelism by Fire
Ignite your fire for world evangelism with this dynamic book by Evangelist Reinhard Bonnke.

Jesus Freaks
This book is incredible. It shares story after story of Christians (both long ago, and in recent history) who were willing to surrender everything (even their lives) to follow Jesus. Inspirational and challenging for any age level, but especially appropriate for teens and young adults.

And (of course), Ann's books: The Mission-Minded Child: Raising a New Generation to Fulfill God's Purpose, and The Mission-Minded Family: Releasing Your Family to God's Destiny.

NETS Ministers, Joseph & Margret Baluku focuse on remote evangelistic work throughout the southwestern area of Uganda, especially church planting in the Rwenzori mountain areas. Joseph is ministering in different cities and villages throughout East Africa (in both Uganda and Kenya), leading evangelistic crusades, open air meetings, revival and prayer meetings, teaching seminars, school meetings, couple's seminars with Margret, and baptism services. We PRAISE GOD for both Joseph and Margret, their ministry, and their walk with the Lord!!!
Joseph says, "Calvary greetings to you . . . I appreciate your prayers and support for this soulwinning mission. . . . Truly our God is good."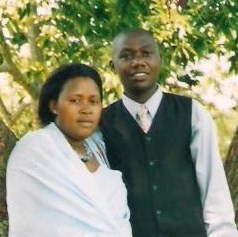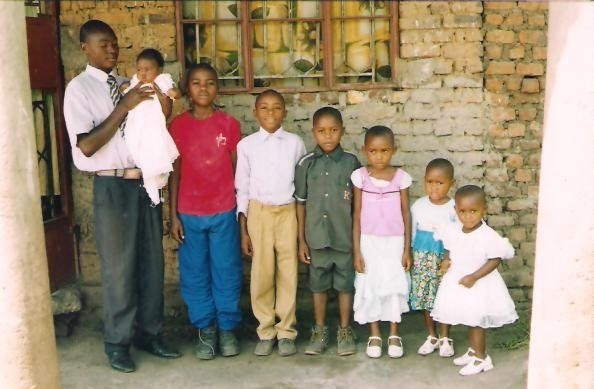 Prayer Request: Please pray for Joseph and Margret and their eight children. The Baluku family have been active in village evangelism, church planting and overseeing, counseling, and Bible teaching. Harvest Ministry is so honored to partner with such precious people. Joseph and Margret deeply love the Lord and have a passion for soulwinning and strong discipleship of believers.
January – February – March, 2009
Paul Kintu is our primary advance coordinator for Harvest Ministry's city-wide Africa outreaches. Before each crusade, Paul travels to the area to meet with government officials and any local church leaders. Just recently, Paul returned from Apac, in Northern Uganda, where he arranged details for the upcoming April outreach. In February, Paul also ministered and encouraged believers in several churches (in Masaka, Bussi, and Gombe).
Paul and Juliet are active in ministy, in both churches and evangelistic outreaches, in both Masaka, Uganda, and Kampala.
Prayer Request: Paul requests specific prayer for direction for 2009.  Let's pray for God's vision and ministry effectiveness. Juliet also needs prayer for physical health and strength.
No matter what the forum, as a motivational speaker and minister, Ann Dunagan is called to "BRING FORTH LIFE!" The following are sample speaking topics and frequently requested themes; however, if you have a different idea or need, just contact Harvest Ministry.
For Missions Conventions:

The Mission-Minded Child – Raising a New Generation for God's Purpose
The Mission-Minded Family – Releasing Your Family for God's Destiny
Our Godly Tug-of-War – Learning to Balance Dual-Passions – for Missions & our Family

NOTE: Along with mission-minded workshops for parents, teachers, and families, Ann can also be available to lead special kids workshops at mission conventions:

Glorifying God as a Mission-Minded Kid!
Using Hand Commands to Share the Good News of Jesus!

For Women's Events:

Living in SUB-Mission

– It's under the surface that matters!
Get Me in Alignment! – Living a Life of Balance and Fulfillment with JOY!

For Mother-Daughter Retreats:

Ann and the Dunagan's college-age daughter, Christi, often minister together for mother-daughter events. Two ideas are:

Pillars in God's Palace – A princess-theme event for little girls, based on The Princess and the Kiss and The Little Rose of Sharon and focused on the Faith of Anna, the True Beauty of Esther, the Purity of Mary, and the Excellence of the Proverbs 31 Woman.
iPlead – an inspirational theme for older girls – about surrendering ourselves to let God "plead" through us . . . for missions, orphans, and the lost.
For Youth, College Students, and Christian Schools:

C.L.A.S.S. Destiny – Christian Leadership and Speaking Skills
Preparing Now for a Mission-Minded Family

Ann also leads an energetic mission-minded team of kids and youth called "The Flood" for Christian school chapel services. This special 45 minute presentation includes drama, music and dance, and a power-packed world missions theme.

The Scarlet Cord – A Concise Message on the "Why?" of World Missions – God's Enduring Passion for Souls – The Blood of Jesus . . .throughout time, throughout the Bible, throughout the world.
For Homeschool Conventions:

The Mission-Minded Family

– Teaching With God's Heart for the World

Training Teens On-Target

– Making the Most of Homeschooling High School

Playing the College Game:

Winning Admissions and Scholarships . . .for God's Glory!
January – February – March, 2009
N.E.T.S. Minister Naboth, and his wife Alice (from Mbarara, Uganda – in East Africa) have had some exciting mission reports to share. Recently, they held village evangelistic outreaches in two locations (including a mission crusade in Keisho, Tanzania where approximately 1000 people heard the Gospel and hundreds prayed to surrender their lives to Jesus). As they prayed for the sick, several people testified of healing, including one woman who had been blind.
At Guma Na Yesu Children's Center in Mbarara, Uganda (where over 700 orphan children are being trained and cared for, supported by Harvest Ministry), workers are currently plastering the new Guma Na Yesu school building, and soon the children will be settled in that location.
Prayer Request: Please pray for the brand-new believers who came to the Lord during Naboth's recent mission outreaches, and also for the leaders and orphan children at Guma Na Yesu Children's Center, during this school construction and transition time.